5 Amazing Facts About The Tamil Language That You Must Know
November 1, 2021
2023-09-10 17:48
5 Amazing Facts About The Tamil Language That You Must Know
5 Amazing Facts About The Tamil Language That You Must Know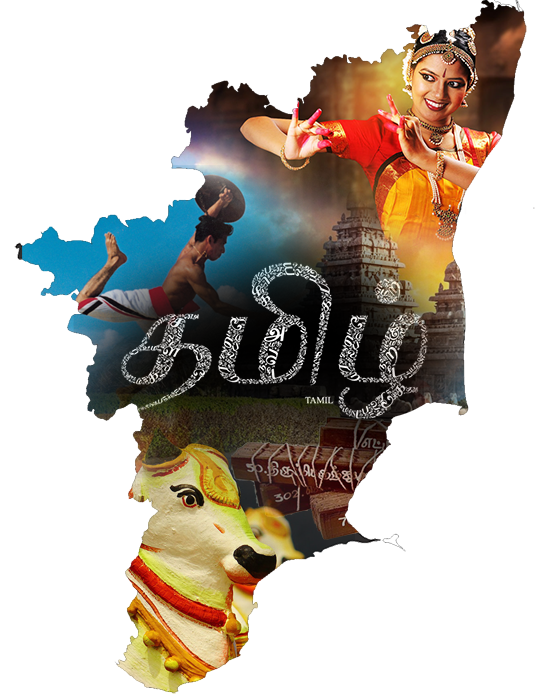 1. 80 million Tamil speakers
2. First Indian language to be printed and published
4. Only language that is worshipped as God
5. Letters with standalone meanings
1. 80 million Tamil speakers
Tamil language is officially recognized in three countries across the world – India, Singapore and Sri Lanka. Apart from the aforementioned countries, it is spoken by more than 80 million people spread across the world in several countries including more than 300,000 people in each of the following countries – the USA, Canada, the United Kingdom; In South-east Asia, more than 2,00,000 people in Myanmar and 50,000 people in Indonesia speak Tamil and a small minority of them is spread across Thailand, China, Vietnam and Cambodia. 
In Africa and Carribean, Mauritius has more than 1,15,000 people who speak Tamil, and it is said that many of them residing in ReUnion, Seychelles, Guyana, South Africa, Trinidad and Tobago, Suriname, trace their origin to Tamil. A significant number of Tamil speaking people are found in Oceanian countries- Australia(over 30,000 of them amidst their 18 million total population), New Zealand, Fiji, and New Caledonia and in the Gulf – United Arab Emirates (more than 10,000 people), Qatar, Bahrain, Saudi Arabia and Kuwait. In Europe- France houses more than 60,000 Tamils apart from a notable population being spread across Germany, Italy, Switzerland, Norway, Netherlands, etc. Thus, Tamil speaking people are spread throughout the world and learning to speak Tamil language may help you when you travel across these countries. 
2. First Indian language to be printed and published
It was in Tamil that the first Indian book was printed and published. 'Thambiran Vanakkam' with the translation of the prayer hymns from Christain scriptures published by the Portuguese Christian Missionaries in 1578, was the first ever book to be published in the Indian language.  Tamil Lexicon, the 12-volume comprehensive dictionary of the Tamil language published by the University of Madras in 1594 is one of the earliest dictionaries in the Indian language.
Tamil is one of the most ancient languages in the world, holding a rich history of more than 3000 years and a powerful record for being the oldest surviving language in the world. It was conferred the status of classical language by the Indian government in 2004 striding to the list of being one among the seven classical languages in the world including Latin, Greek, Hebrew, Arabic, Chinese and Sanskrit. Tamil prides itself in being the first Indian language to acquire the status. The fact that it accounts for 55% of the total epigraphical inscriptions in Indian languages speaks volume about its powerful history and rich heritage.
4. Only language that is worshipped as God
Tamil language is the only language in the world that is personified as a God. At Karaikudi in Tamil Nadu, there is a temple dedicated to Tamil Thai (Thai meaning mother), and people following the culture believe that this personification was created by Lord Shiva. And this was practised and preached by Lord Muruga. 
5. Letters with standalone meanings
A lot of letters in Tamil (almost 25% of them) have a standalone meaning. The fact that all the uyir letters in Tamil are derived from the bird or animal sounds reveal its lineage with nature and ecosystem. As these standalone letters are combined to form longer words and so you don't have to invest your time in learning to pronounce words. 
Are you looking forward to mastering the Tamil language that holds rich cultural heritage and history? We at PowerKid have language professionals who can take you through a guided course following a customized curriculum designed based on the level of your proficiency.