Home
October 30, 2021
2023-09-10 18:21
Home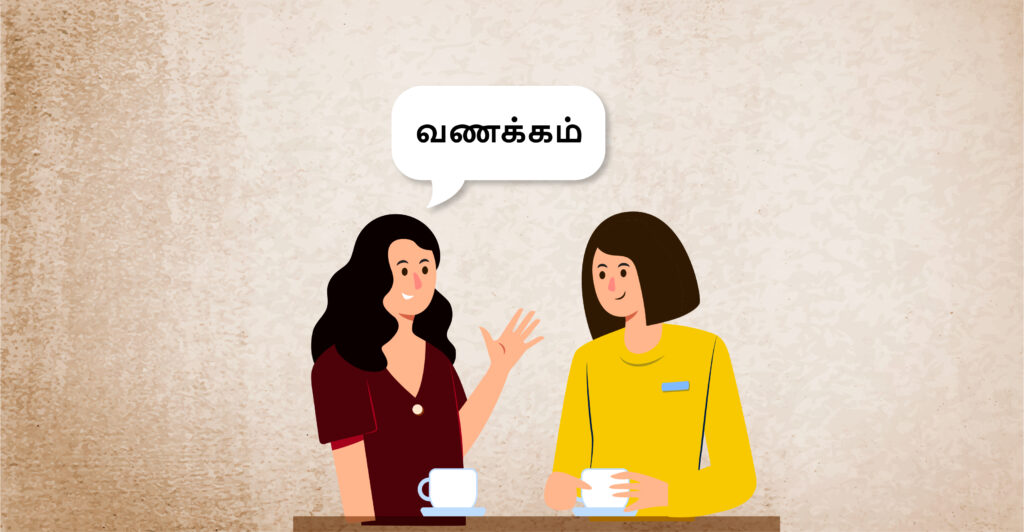 Spoken, beginner, intermediate to advanced courses
One to one classes by native tamil teachers around the globe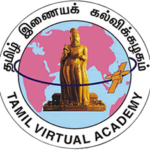 Affiliation in progress with Tamilnadu State Government
Offering globally recognized certification programs with transferrable credits. 

Partnership with Aksharam International School
Curriculum development,  teacher training and class delivery.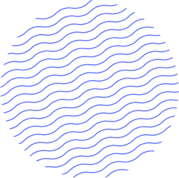 Master Tamil quickly and effortlessly!
Learn from native Tamil teachers

Personalized curriculum for all types of students and goals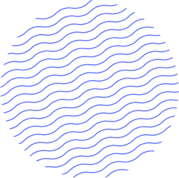 Free resources to download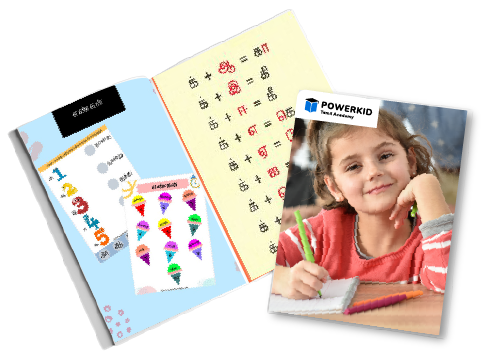 Download the Tamil course brochure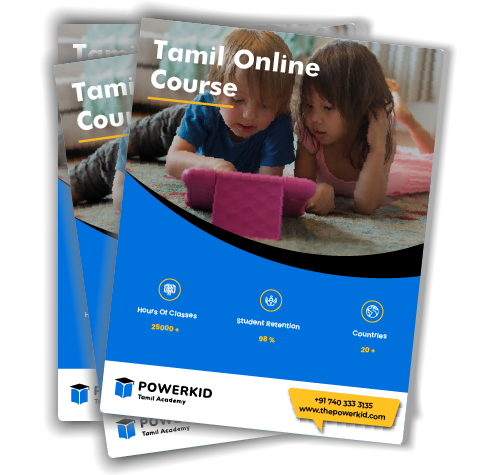 Check our blogs for deep
insights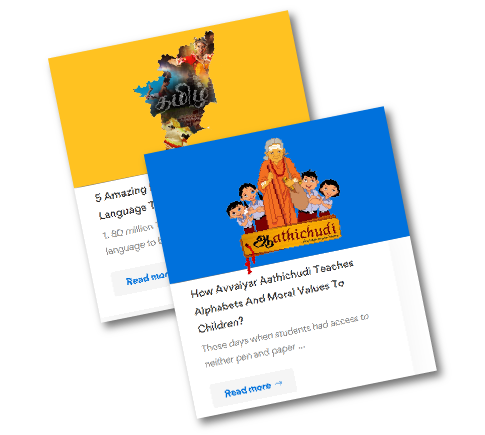 Powerkid Makes Learning Tamil Easy
Envisioned to become the largest academy for Tamil learning, Powerkid Tamil Academy offers one-on-one online Tamil classes to people of all ages. Our tutors are child-friendly and very passionate about helping children learn Tamil online through English. 
Our online class in Tamil aims to empower learner with speaking and written skills. The language is taught in levels from beginner to advanced levels and during the online Tamil class, the learner is free to choose the level that they aspire to start from. We give them the freedom to start learning from wherever they left and an opportunity to learn Tamil online through English. 
At online Tamil class in Powerkid Tamil academy, we adopt an innovative approach and curriculum. The Listening-Speaking-Reading-Writing (L-S-R-W) framework of our online class in Tamil forms the cornerstone of our pedagogy and online Tamil classes at Powerkid. 
We cater to offer the utmost degree of personalization to the child and adult learners. A learner attending our online class in Tamil is free to choose his/her learning time slot and we function in the global time zone. 
93% students enrolled in Powerkid Tamil Virtual Academy learn to write and speak Tamil fluently in less than 3 months


Love the teachers
Though Tamil is our mother language, our kids were finding it difficult to absorb Tamil because we live in the USA and their exposure to the language is limited. Powerkid academy helped them not only to speak, but also to write Tamil and progress my both kids to higher levels. The curriculum is so personalized that my kids love the sessions.
Thank you Powerkid!
I have my backoffice in Chennai and I frequently travel there and stay for extended periods. I was finding it difficult to converse in local areas. Powerkid Tamil Academy helped me in spoken Tamil and after multiple sessions, I was able to start talking in Tamil. Thank you to the amazing tutors at PowerKid.
Highly recommended!
I travel around the world and I can speak well in 9+ languages. Because Tamil is one of the oldest languages, I have been wanting to learn the basics of Tamil for a long time. My friend recommended Powerkid Tamil academy. After completing the basics, I developed more interest that I extended my package to intermediate levels too. All thanks to the amazing learning at Powerkid.
Christina Miller
Reporter, London
Best Tamil tutoring!
My children knew the basics of Tamil and when we were searching for an online tamil tutoring academy to help them with advanced levels, we hit upon Powerkid. The tutors listened to our requirements and customized the curriculum to produce the best results. Kids have come a long way and I am so happy to see them talk and write effortlessly in Tamil. Thank you Powerkid!
Saravanan Ramasamy
Calcutta
Learning languages in a shrinking world broadens your horizon. Master the Tamil language and stay ahead!
The earlier, the better.